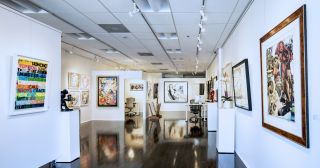 Denis Bloch Fine Art is dedicated to providing the finest original graphic prints and vintage exhibition posters by Modern & Contemporary Masters to collectors worldwide.



Denis Bloch has been a highly reputable art dealer for more than twenty years and is considered an expert in the field of original graphic prints by Pablo Picasso, Marc Chagall, Henri Matisse, Joan Miro and many others.



Visit our website today at www.denisbloch.com to view our inventory of exceptional graphic prints by the Masters of Modern and Contemporary Art. We look forward to assisting you!